Planning prosecution success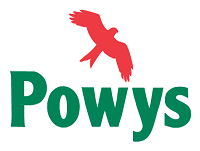 5 March 2019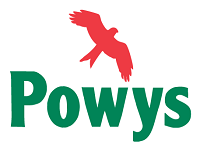 A mid-Powys man who failed to comply with planning enforcement notices has been prosecuted by the county council.
Edward George McIntosh was found guilty of 18 charges under the Town and Country Planning Act 1990 at Merthyr Tydfil Crown Court on Thursday, February 28 following a four-day trial.
The court heard that the defendant had built wooden structures to create a rural retreat at Mellowcroft, Llandegley which did not have planning permission. The defendant also did not have planning permission to live at the site and use it for residential purposes.
Following an investigation by planning officers, the council then issued two enforcement notices against the development in March 2015.
An appeal against the notices by the defendant was heard by an independent planning inspector who, in January 2016, said that the site could be used for agricultural purposes. But ruled that the development did not have permission for recreational use, including use as a retreat, or for residential purposes.
The court heard that the defendant continued to defy the planning inspector's ruling and the two enforcement notices by continuing to use Mellowcroft as his residence and remove a motor home and the various wooden structures he had built.
The 52-year-old, who had denied the charges, was found guilty by a jury of five men and seven women after just one hour and 20 minutes of deliberations.
McIntosh was given a 12-month conditional discharge on three charges and was fined £50, reduced from £100, for each of the remaining changes bringing the total to £750. He was ordered to pay the fine over the next 12 months and if he fails to pay, McIntosh would serve a 28-day jail sentence.
Cllr Martin Weale, Cabinet Member for Planning and Regeneration, said:
"I hope that is prosecution sends a clear message that breaches of planning will not be tolerated and legal action will be taken wherever necessary to prevent unauthorised developments taking place across the county.
"In this case, the defendant had sufficient time to remove the wooden structures and the motor home but completely disregarded the enforcement notices and the ruling from the independent planning inspector.
"I would strongly urge residents who wish to develop on their land to fully research planning regulations first and to make sure that whatever they build benefits from all the necessary consents.
"Failure to do so is likely to cause unnecessary expense and hassle that is far in excess of just doing the job properly in the first place."