Motorcyclists need permit to ride on Monk's Trod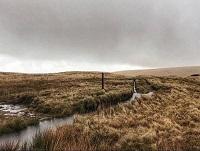 7 March 2019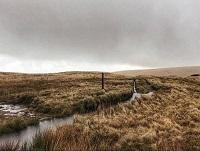 Motorcyclists wanting to ride on a Powys byway later this month will need to apply for a permit, the county council has said.
Powys County Council's Countryside Services has a permit scheme in place for motorcyclists who want to ride on Monk's Trod, a well-known byway in the Elan Valley.
A permit day will take place on Monday, March 18 which will allow motorcyclists to ride whole length of the byway within the Powys boundary but only if they have received a permit.
The permit scheme was put in place to find out the level of motorcycle use the byway's surface can sustain in its present condition before considering further works to support motorcycle use.
Cllr Aled Davies, Deputy Leader and Cabinet Member for Countryside Services, said: "The byway follows part of the medieval 'Monk's Trod' route between Abbeycwmhir and Strata Florida and crosses a large area of ecologically sensitive habitat.
"This permit scheme will assist our Countryside Services team in balancing the needs of all user groups with future sustainability of the route and the sensitive landscape surrounding it."
Motorcyclists can apply for a permit by visiting the council's website at www.powys.gov.uk/monktrod