One-way system proposed for Newtown's Bryn and Union streets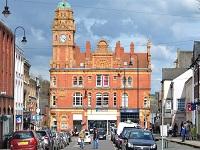 7 March 2019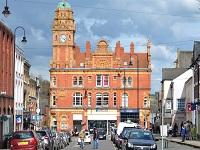 A one-way system on sections along two residential streets in Newtown are to be proposed by Powys County Council.
As a result of a residents' consultation exercise carried out in 2017, the council intends to make parts of Union Street and Bryn Street one-way to improve the traffic safety and to maximise parking along the two streets.
The council also intends to introduce a prohibition of all motor vehicles (except for access) along unclassified roads known as Hollies Lane and Penlan Lane as a result of concerns expressed by local residents.
An existing 7.5 tonne weight limit traffic order will also be revoked along Hollies Lane will also be revoked if the prohibition order is implemented.
The council has now started the legal process to make the traffic orders for the one-way system, the prohibition of all motor vehicles and to revoke the weight limit.
Cllr Phyl Davies, Cabinet Member for Highways, said: "A number of concerns have been expressed that motorists have been using Hollies Lane and Penlan Lane as rat runs to avoid the queuing traffic within Newtown.
"Concerns have also been raised about traffic negotiating the narrow streets along Union Street and Bryn Street.
"These proposed orders are aimed at improve traffic safety in these two areas of Newtown."
The proposed traffic orders will be available for inspection at Newtown Library.
To view the portfolio holder delegated decision visit https://powys.moderngov.co.uk/ieListDocuments.aspx?CId=673&MId=4809&Ver=4