Toilet strategy views still sought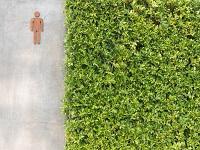 8 March 2019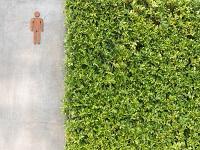 Powys residents are being reminded that they still have around six weeks to give their views on a new public toilet strategy which looks at ways to improve access and provision for all who need it including families with young children, residents with disabilities and visitors to the county.
Opening up toilets in council buildings to the public, seeking to work with private cafes and retail type businesses to promote the "Use our Loos" campaign and investigating ways to use Section 106 agreements and boost baby and adult changing facilities are some of the ideas included in the draft.
Cabinet Member for Highways, Recycling and Assets, Councillor Phyl Davies said: "All councils in Wales have been tasked with producing a Public Toilet Strategy by May. Our draft brings together a map of all the provision we are aware of in the county and the feedback from our initial survey. This highlighted, amongst other things, that 54% of residents find it difficult to locate a toilet when visiting another town, that 22% were paying to use a public toilet and that 81% would love an app on their phone to locate toilets."
"We'd really like your views and input on the set of 20 actions we've now listed on page 22 of our strategy. The emphasis from the Welsh Government is around collaboration and there is limited funding coming our way to deliver on improvements so please do feedback and help shape our priorities."
The 12-week consultation runs until 14 April. The council will consider all comments received and produce a final strategy for implementation in June.
The consultation document and draft strategy can be found on the council's website www.powys.gov.uk/haveyoursay and click on Powys Public Toilet Strategy Consultation.