Funding Response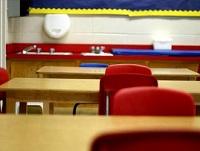 8 March 2019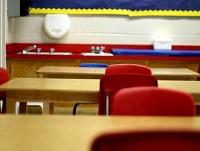 Claims that a Powys secondary school is not being supported by the county council and treated unfairly have been dismissed as untrue.
Claims from Crickhowell High School that the school has not been supported, financially, by the education authority was rejected by Councillor Myfanwy Alexander, Cabinet Member for Learning and Welsh Language.
The council's recently approved Fairer Funding Formula had been developed by a Formula Review group.
The group is chaired by a school governor and included head teachers from around the county including the head of Crickhowell, who is also President of the Association of School and College Leaders (ASCL).
"Crickhowell is a good school, as recognised by Estyn in 2018, and both Powys and the school can be justly proud of the service it provides for pupils. But, it must also be noted that in September 2019 around 60% of the intake of around 160 pupils for year 7 will be from either Blaenau Gwent or Monmouthshire.
"The county council has worked closely with the school around its duty to set a balanced budget, with:
senior officers from finance,
HR,
an external consultant supporting the senior leadership team - a level of support normally reserved for a school in difficulties.
A recovery plan has been produced which has been fully accepted by governors and the head teacher.
"In the 2018 Estyn inspection standards, teaching and learning and leadership were recognised as good but with recommendations for:
eliminating the budget deficit,
improving leadership
improving outcomes for more- able pupils.
"The budget recovery plan will streamline the very large management costs currently in the school and to make these posts more impactful, improving outcomes and eliminating the financial pressures.
"Powys remains committed to funding its schools appropriately providing an extra £1 million in the 2019/2020 budget.
"The county is the largest overall funder of schools per pupil in Wales but recognises the challenges they face in difficult financial times and remains committed to working with all schools to provide the best possible learning experience," she added.