Library reprieve allows more time for solutions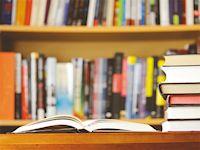 12 March 2019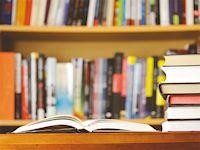 Powys libraries have been given a year's grace to figure out how to find savings to the tune of £200k.
A consultation launched in early February to seek ideas around how to sustain ten of the smaller branch libraries will continue so as to capture views and allow residents and communities time to put forward their solutions. The other six bigger branches are also included in the review along with the mobile library service.
The consultation closes on Monday 24 April and has to date attracted over 200 comments.
Councillors last week voted through a budget for the year ahead but without the requirement for the library service to find the original £200k savings tag. However, this target will need to be achieved the following year.
Cabinet Member and Portfolio Holder for libraries Cllr Rachel Powell said:
"I am heartened that the service has been given a year's grace which allows crucial time for communities to consider and come forward with solutions to the long term sustainability of libraries and their community resources.
"The issue of time was a key one that came out in the drop in sessions I attended. These sessions have been invaluable in helping me and others to understand the strength of feeling and value that is placed on our libraries. It's always been clear to me that they offer much more than books. It's been helpful to hear the views of residents about the support libraries give to job seekers, housing tenants, young people who are home educated and older people who see the library as the face of the council.
"Our libraries provide a lifeline to many people who cannot otherwise connect with others. They are great in supporting well-being and mental health. From a cuppa with a copper to story time sessions and dementia reading groups, our library service offers a wealth of opportunities for people to connect with others in a safe space with experienced staff who offer a friendly face. I will continue to listen to views and ask that people and communities put forward their views via the consultation. The immediate threat of closure has been pushed back but only for a year."
To date over 200 residents have responded to the survey and around 300 attended the drop in sessions. The online survey is available at www.powys.gov.uk/haveyoursay with paper copies and feedback sheets available in each library.
Feedback from each drop in session is also available on the website alongside an updated table showing all the costings for each branch, including the bigger six, as requested by those attending the sessions. It also includes the costs incurred centrally regarding book stock and broadband costs for the computers.