Young people's views sought on worlds of education and work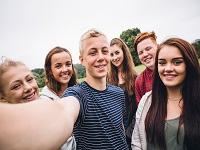 13 March 2019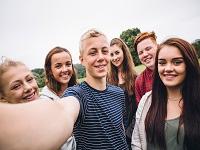 Powys residents between the ages of 11 and 19 are being asked for their views on the worlds of post- 16 work and education.
Powys County Council is running an online survey to find out why those who are over 16 made the decisions they did on completing compulsory education. And the council is asking under 16 year olds what direction they think they may choose when the time comes.
The project compliments the council's work as a key partner of the Positive Pathways Partnership which last week held a careers festival for 3,000 students at Llanelwedd.
The survey can be found at the council's website via www.powys.gov.uk/haveyoursay and will be open until midnight on Sunday April 7th.
Cllr. Myfanwy Alexander is the council's portfolio holder for Learning and the Welsh Language and she commented:
"We are committed to helping young people in Powys make the best possible decisions regarding their future in a changing world of work and in order to do that, we need to understand the decisions they are currently making. We want to help them explore career and education options, finding the path which suits them"
The survey asks students about the subjects they wish to study which will help the council with its curriculum planning. It also highlights the growth employment areas and seeks young people's attitudes towards these career choices.
Once the survey has closed, the council will be holding a series of focus groups in schools around the county to delve deeper into the responses.