Changes to speed and weight limits in Newtown proposed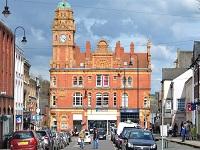 13 March 2019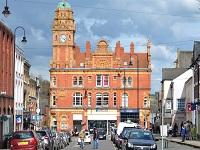 Speed limits on the county roads coming off Newtown bypass are to change as part of proposals being considered by Powys County Council.
The council is obliged to implement new 30mph and 40mph speed limits along Pool Road, Kerry Road, Dolfor Road and Llanidloes Road following the completion of Newtown Bypass.
As well as the speed limit change proposals, the council is also considering removing an exemption that currently allows high-sided vehicles to travel through:
Heol Treowen,
Plantation Lane,
Maesyrhandir
Lon Gerylli.
The council is also proposing to extend an existing 7.5 tonne weight limit to include a newly constructed northern end of Middle Dolfor Road up to the new Lower Dolfor Road roundabout.
All the changes are being proposed since the completion of Newtown bypass when a number of roads were de-trunked.
Cllr Phyl Davies, Cabinet Member for Highways, said: "The opening of Newtown bypass has meant that there needs to be changes to some of the existing traffic orders that are in place.
"The trunk roads through Newtown have been detrunked and classed as county highways and are now the responsibility of the council. The proposed changes to the speed limits are aimed at ensuring traffic safety around the new bypass roundabouts.
"High-sided vehicles will no longer need to use residential roads along:
Heol Treowen,
Plantation Lane,
Maesyrhandir and
Lon Gerylli to avoid the low railway bridges at Nantoer and Dolfor Road now that Newtown bypass has opened so we are proposing to remove this exemption.
However, if the bypass is closed for emergency reasons, then these vehicles will still be able to utilise this route.
"Middle Dolfor Road is always subjected to a 7.5 tonne weight limit so we are proposing is to extend this traffic order to include the new part up to Lower Dolfor Road roundabout."
To view the portfolio holder delegated decisions visit the speed limit proposals and for the weight limit proposals.