Up to £2,500 rate relief available for Powys retailers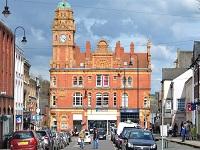 18 March 2019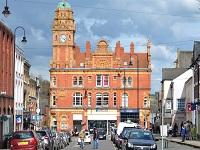 High street businesses and other retailers across Powys are being urged to claim up to £2,500 in rate relief.
Powys County Council has adopted the Welsh Government's Business Rates High Street and Retail Rates Relief Scheme and has received just over £1m to support high street shops and other retailers across the county.
The maximum relief available per property in 2019/20 will be £2,500, a substantial increase from the maximum relief available in 2018/19 which was £750. Properties that will benefit from this relief will be occupied retail properties such as shops, pubs and restaurants with a rateable value of £50,000 or less on 1 April 2019.
Businesses that received this relief in 2018/19 have automatically been granted the relief for 2019/20 which wills see 410 Powys retailers receiving a share of £700,000.
Cllr Aled Davies, Deputy Leader and Cabinet Member for Finance, said: "I'm delighted that we have adopted the rate relief scheme.
"We have decided to automatically grant the relief for 2019/20 to those who received it last year. That means 410 Powys retailers will receive a share of £700,000.
"This rate relief scheme will ensure that more ratepayers across Powys receive support to pay their bills and can continue to provide much-needed services to their local communities."
There are some limitations on the funding available and some businesses are not deemed retail (e.g. solicitors or financial services providers). This detail can be accessed online at https://en.powys.gov.uk/businessraterelief
Alternatively, the council's team which is administering this scheme can be contacted by email via revenues@powys.gov.uk
"I would urge all town and village retailers to take a look at this, as potentially, it will limit the amount of rates bill for 2019/20. The council will be writing to potential qualifiers in very near future," added Cllr Davies.
The money provided by the Welsh Government is for use in 2018/19. It is not known whether this money will be made available in subsequent years. Business Rates are collected by local councils but the rate at which they set is governed by Welsh Government.