Powys ALN Parent Carer Forum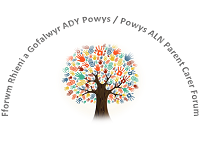 "Parents, carers and the local authority working together recognising each other's experience, skills and knowledge, to help improve services for children and young people in Powys"
Powys County Council will be supporting the development of this independent parent carer forum, and is committed to working in partnership with parents and carers to provide the best educational support for the children and young people of Powys.
What is a parent/carer forum?
It is an informal group where parents, carers and staff can voice opinions and work together to inform ALN policies and practices as put forward on the meeting agenda.
To support effective discussion and collaboration it is important to confirm that the parent/carer forum is:
a means to strengthen the voice of parents/carers;
a consultative and advisory group;
a way for parents/carers to express their opinions and influence decisions.
Open to all parents and carers of children and young people in Powys with an additional learning need.
Contacts
For information on current educational provision for children and young people with additional learning needs please contact:
For information on the Powys County Council ALN Transformation Programme please contact:
---