Powys Lotto to be launched to good causes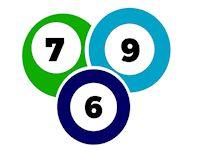 21 March 2019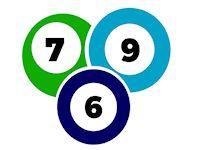 Powys County Council will be the first local authority in Wales to launch its own online community lottery to benefit good causes.
Tickets will cost £1 with 60p going towards local good causes, compared to just 28p in the pound for the National Lottery.
The draw will be weekly with a jackpot of £25,000 for a matching sequence of six numbers, other prizes being £2,000, £250, £25 or three free tickets.
There are two parts to the Powys Lotto scheme. Powys good causes will be able to set up their own lottery page, and will receive 50p in every pound spent by players using this method. A further 10p in every pound will go into a general Powys Lotto good causes fund, with the remainder being put towards prizes, operating costs and VAT.
Players who do not wish to support a specific cause can still take part in the Powys Lotto, with 60p of their ticket price going into the general Powys Lotto good causes fund, which will be distributed by the council.
Councillor Rosemarie Harris, Leader of Powys County Council said: "With our budgets under increasing pressure from central government cuts, and local good causes also needing a boost, the Powys Lotto provides a great opportunity to help local good causes to raise additional money. We are committed to continuing our support to local community groups but this will be a way of spreading the benefit to many more groups."
The Powys Lotto will be launched to good cause organisations at 6pm on Thursday 25th April 2019, at the Strand Hall, Builth Wells. All organisations operating in Powys and benefiting communities in Powys are invited, to hear about the Powys Lotto, and for their organisation to register to be one of the Powys Lotto launch partners. To attend the launch please register at http://bit.ly/powyslotto or email greg.thomas2@powys.gov.uk.
A handful of councils across the United Kingdom are now running local lotteries including Aylesbury Vale, Portsmouth and Corby, this will be the fundraising scheme of its kind in Wales.
Regular updates on the progress of Powys Lotto will be posted on the Powys County Council website, Facebook, and Twitter.