Longer library hours at Hay thanks to festival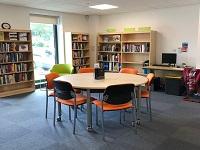 21 March 2019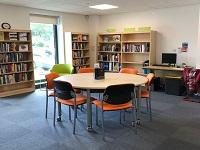 Hay on Wye's library will be open for longer from 1st April, thanks to the generous support of Hay Festival, giving readers and students more opportunities to use the books and utilise resources.
From next month, the new opening hours will be:
Monday - 10.30am-12.30pm / 1.30-6.00pm
Thursday - 10.30am-12.30pm / 1.30-6.00pm
Friday - 1.30-6.00pm
Saturday - 10.00am-12.30pm
Becky Shaw of Hay Festival, commented: "Hay Festival is delighted to support an extra seven and a half library hours in Hay each week, which will give families and young people the chance to use the library after school. A place to study and do homework, using the library's books and online resources is invaluable to giving our young people the best opportunities in life, helping them to achieve their dreams, and it gives us immense pleasure to be a part of that achievement."
Cllr Rachel Powell, Portfolio Holder for Young People and Culture, said: "We are very grateful to Hay Festival for their generous support which extends the library offer in Hay. This is a fantastic example of partnership working for the benefit of the community, particularly the children and young people who can use the resources after school. Out-of-school opportunities are very valuable to supporting children's learning as well as providing a social and safe place to access valuable resources."