Performance improvement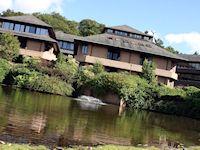 26 March 2019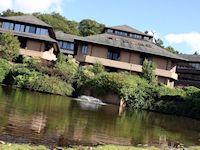 Performance in key areas of Powys County Council have improved although there is still work to do, the council's cabinet has been told.
The council measures 20 top performance measures designed to be specific to what is most important to Powys and informed by the council's Vision 2025.
Meeting in Llandrindod Wells today (Tuesday (March 26), the cabinet reviewed the latest figures covering areas such as, social care, planning, waste and recycling, spend, sickness absence and school attendance.
Council Leader, Councillor Rosemarie Harris said: "The council has developed 20 Powys-specific indicators which help track how the council is performing against its key priorities. Having a robust monitoring regime is essential in the drive for improved performance providing regular feedback on where we are doing well and where more work is required.
"It is pleasing to see steady improvement in areas such as planning, waste and recycling collection, services that traditionally attract considerable attention. We are committed to spending more of the Powys pound in the county and the figures show that although there has been a marginal fall in the percentage of our county spend the value has increased by £10m.
"We cannot be complacent and acknowledge there are key areas, such as children's services where we need to do much better. Areas of improvement need to be maintained and we have to deliver consistent improvement for the benefit of our residents.
"Our performance is improving overall but our challenge is to maintain that progress in the face of significant financial pressures. This cabinet is determined to deliver on its commitments in Vision 2025," she added.