Library Views Still Sought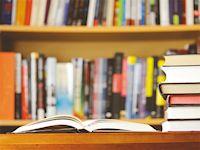 08 April 2019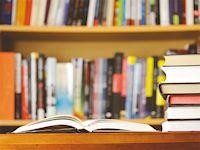 Residents are being urged to continue to contribute their views about the future delivery of library services in Powys, even though the service has been granted a reprieve and has a year to find savings of at least £200k and potentially more.
A public consultation exercise launched at the start of February saw Cabinet Member Cllr Rachel Powell visit ten branch libraries where she heard first-hand how valued the service was. The feedback led to a reprieve but a decision was taken to continue with the consultation to capture ideas and views from residents about future options allowing time for these to be given due regard.
To date over 250 residents have contributed their views via the online/paper survey alongside the views captured at the ten drop in sessions.
Councillor Rachel Powell said: "We know our libraries are much loved by communities but this in itself, doesn't solve the issue of meeting budgetary pressures. The service is still in the position of needing to find significant savings of at least £200k by the end of March 2020 and there is likely to be no let up going forward."
She added: "It is important that we explore every avenue, and think outside of the box, if we are going to be able to sustain our libraries. I'd like to encourage residents to continue to put forward their views via the survey. We have a number of options on the table now - partly as a result of the drop in sessions, looking at models elsewhere and partly as a result of conversations with town and community councils."
"We have a meeting next month with town and community councils to discuss their preferred options and a way forward. Personally, I believe that we can succeed by working together in truly creative ways, and our communities have already shown that they have that willingness to work with us."
The survey closes on Sunday 28th April 2019.
Some of the options put forward so far include:
A "click and collect" style service - library users would order their books etc. online and collect from a central point in their community
Trusts and charitable status - either for individual libraries or for the library service as a whole. This would allow the service to seek revenue from other sources
Using our libraries more effectively - developing libraries as well-being hubs whereby we share costs with a range of other services and partner organisations. And look to rent out and allow businesses to use the facilities when they are closed
Fundraising, Friends groups, sponsorship and crowdfunding opportunities
Wholly volunteer-run libraries, such as the model adopted by Montgomery Library
Devolving the library power to Town and Community Councils so they can access resources not available to local authorities