Plans for a digital strategy unveiled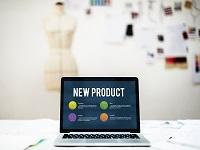 7 May 2019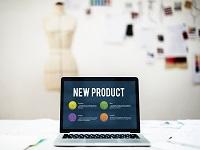 Plans to develop a comprehensive council digital strategy to keep pace with technology and allow residents to access council services faster and more efficiently have been announced by Powys County Council.
Portfolio Holder for Corporate Governance, Housing & Public Protection Councillor James Evans is inviting residents and businesses to give their views via an online survey launched this week.
Councillor Evans who is championing better resident engagement with the council said: "Most of us either use, or are familiar with, online banking or mobile apps which help us perform daily tasks and access information we want at the touch of a button. Digital is all about making the best use of the technology that exists so that we can give residents more efficient and effective ways to connect quickly with the council - whether that is to request a replacement recycling box, or apply for council tax benefit."
Powys County Council has recognised that for public services, residents and businesses there are challenges around broadband and internet connectivity, which will influence the digital solutions. The council has been in discussions with telecommunication providers to try to improve the county's digital reach.
The council has already embraced digital technologies in a number of ways in recent years to enable a large percentage of residents to connect, request and receive services from renewing a library book, reporting fly tipping or ordering a new-wheeled bin.
Cllr James added, "Our aim is to develop a coordinated digital strategy which keeps pace with, and takes full advantage of, the digital technologies that are fast evolving. We want to ensure that we explore the benefits that a digital approach can bring to all our residents. This includes options that allow better access for people who may have a condition or disability that can make online contact more difficult."
The online survey is a first step in gathering some initial views and insights around the knowledge base that people have in Powys communities around digital technology. It can be found at www.powys.gov.uk/haveyoursay and closes on 31st May 2019.