Welshpool Church in Wales Primary School Project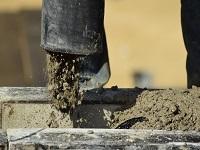 2nd May 2019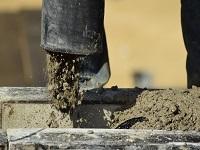 The hunt is on for contractors to finish a new primary school in Welshpool with Powys County Council seeking formal expressions of interest in the project.
Work on the 360-pupil Welshpool Church in Wales Primary School started last July but came to a stop in March when the contractor Dawnus Construction Ltd went into administration. The school is being built as part of the Welsh Government's 21st Century Schools programme,
The project is approximately half finished with 27 weeks out of a scheduled 52-week programme completed before the company went into administration.
Cabinet Member for Education and Welsh Language, Councillor Myfanwy Alexander said:
"The regrettable collapse of Swansea-based construction company Dawnus has led to the opportunity to try to involve local firms in the Salop Road project at all levels. Under the previous disposition, many local firms worked as sub-contractors. We are confident that the buoyant construction sector in Powys can deliver a competitive package that will not only complete the school as quickly as possible but also generate a new way of thinking about major projects in Powys.
"The Cabinet's 'Powys Pound' policy has already delivered £14.5 million of additional contracts to Powys firms and we are committed to making public procurement a key driver of growth here in mid Wales."
Details of the project have been published on the site with a pre-qualification questionnaire which will determine who will proceed to the second competitive stage. Full details about how local contractors can get involved are on the website - www.sell2wales.gov.wales
The new school is an important part of the county council's review of primary education in Welshpool and we are anxious to find a replacement contractor and get the work restarted as soon as possible.