Survey will support bid for electric vehicle charging points funding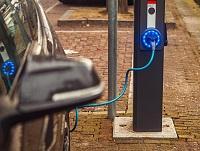 17 May 2019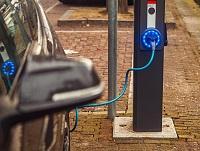 Interested residents are being asked to complete a short survey which could help Powys County Council lever in substantial funding to install a number of fast electric vehicle charging points in council owned long stay car parks across the county.
Funding is available to local authorities from The Office for Low Emission Vehicles (OLEV) to install charging points in, or near, a residential area that lacks off-street parking (chargers would also be open to general public / visitors). Any bid has to be supported by key evidence gained from those owning electric vehicles and residents who may be interested in buying or using one in the near future.
The survey seeks to get a better understanding of whether there is or could be a demand for electric vehicle charging points throughout the county and which long stay car parks would be the most popular ones to install a charging point in.
The benefits of owning an electric car are becoming more widely known (no road tax and little or zero carbon emissions) and having charging points in local car parks in particular could benefit residents who do not who have a drive or garage and park their vehicle on their street.
Councillor Phyl Davies, Cabinet Member for Highways, Transport and Recycling said: "The UK government has made a commitment to stop the sale of new petrol and diesel cars and vans by 2040. This means more of us will be investing in electric cars over the coming years and if we can put together a successful bid, it will start getting us prepared for this change.
He added: "I want to ensure we are thinking ahead and see this as an investment in future proofing our county. Not only will we reduce our carbon emissions, but by installing more charging points, we will ensure that both local residents and the many thousands of tourists that visit our county each year remain confident that both they and their electric cars are welcome and catered for."