Powys Lotto - Launched to Good Causes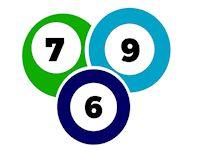 17 May 2019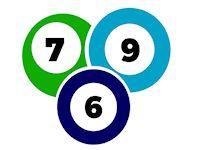 Powys good causes are being encouraged to sign up to benefit from the Powys Lotto. 60p from every £1 ticket will go to charities, voluntary organisations and other good causes that work in the area.
Players of the lottery can win a £25,000 jackpot, plus smaller prizes, and although over 50 local authority lotteries exist in England, Powys County Council will be first Council in Wales to launch such a scheme.
The lottery was officially launched last month at The Strand Hall, Builth Wells, in an event that was attended by over 30 local groups, many of whom have already signed up to be launch partners.
Good causes who want to benefit can register now at www.powyslotto.com. The website is also, where residents can buy tickets, from 21st May 2019. A handy video explaining the scheme can be found here: https://www.powyslotto.com/good-causes/getting-started.
Cllr Martin Weale, Cabinet Member for Economy and Planning said: "For small charities, our new lottery is going to make a lot of difference, and will go a long way. I encourage local good causes to sign up. All you have to do is commit to spreading the word about your own lottery page, and reach a minimum of at least 20 ticket sales, selling just 20 tickets a week will generate £520 annually for your group."
Cllr Rosemarie Harris is Leader of Powys County Council, which has set up the lottery. Opening the event, she said: "This is a really, really exciting day because it's all about charities, the voluntary sector and not-for-profit organisations, and trying to support communities in Powys.
"It's going to be your lottery, not the council's."
The first draw of the Powys Lotto will be on the 22nd June 2019. From each £1 ticket, 60p goes to local good causes. Another 20% goes to the prize fund, and the rest is for running costs and VAT.
Players have a 50 to one chance of winning one of the prizes, which range from the £25,000 jackpot to three extra tickets. A lottery management company, Gatherwell, has been appointed to run the scheme, having already launched similar lotteries elsewhere.

Ben Speare, Gatherwell's managing director, said: "We are delighted that Gatherwell has been awarded the opportunity to run the new Powys Lotto. We're looking forward to helping support the local causes in Powys in partnership with Powys County Council."
For more information, please contact greg.thomas2@powys.gov.uk.