Additional learning needs provision statement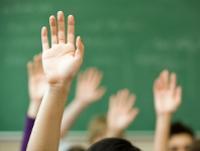 21 May 2019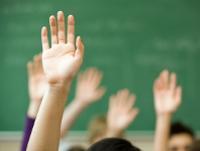 Children currently attending special schools in Powys will not be moved into mainstream school as part of changes to additional learning needs provision, the county council has said.
Powys County Council has moved to reassure parents of pupils currently attending special schools in the county that their children will not be expected to change school as a result of plans to change the nature of the provision.
The council has issued the reassurance after a recent media article had caused unnecessary distress to parents.
Pupils currently educated in special schools in the county would remain at that setting until they reach their school leaving age, the council has said.
Cllr Pete Roberts, Chair of the council's Learning and Skills Scrutiny Committee, said:
"An update on the Additional Learning Needs and Inclusion Transformation Programme was given to the scrutiny committee on Monday, May 13 which has been reported on by the local media.
"Towards the end of the discussion on the matter, I specifically asked the Cllr Myfanwy Alexander, Portfolio Holder for Education, if pupils would be transferred into mainstream schooling because of the changes being proposed as part of programme.
"Cllr Alexander response was that there were no plans to have existing pupils moved to other schools but the criteria for new admission applications would be different. That would mean that some pupils who might currently be admitted to a special school would instead enter mainstream schooling if that was assessed to be appropriate to the needs of that child.
"Unfortunately, that exchange was not included in a recent media article. With its omission, the whole nature of the discussion is cast in a different light and has caused significant distress to a number of parents who have been left with the impression that child's place is under threat."
Cllr Myfanwy Alexander, Cabinet Member for Education, said: "'The Cabinet have a vision for education in Powys which includes our learners with additional needs. We are rebuilding Ysgol Cedewain to provide a top quality environment to meet the needs of pupils there and the first stakeholder meeting about this project will take place next month.
"Special schools are vital for the future of education in Powys but we are also committed to providing better access to main stream schooling for those for whom that is the best alternative."
Dr Alec Clark, the council's Head of Education, said: "Our aim is that in the future, all pupils will attend the most appropriate provision to meet their needs. This will be based on decisions made by working in conjunction with parents, carers, schools, professionals and the children and young people themselves.
"However, there will be no change in provision for pupils that currently attend special schools in the county. They will not be asked to move into mainstream school as a result of changes to additional learning needs provision in the county."