Council performance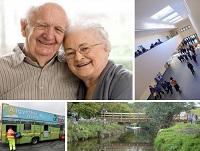 23 May 2019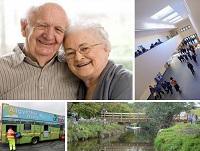 Latest figures show Powys County Council's overall performance improved in the final quarter of the 2018-19 financial year.
The council's Cabinet considered a report this week where improved performance was noted in key performance indicators compared to 2017-18.
Key achievements included 92.96 per cent of planning applications determined in time. 62.08 per cent of waste in Powys was reported as reused, recycled or composted.
A number of successful activities were also highlighted for the quarter. This included the opening of a new primary school building in Carno - a £1.5m, 21st century school building with dedicated early years' provision. Powys County Council also hosted a hugely successful Powys Careers Festival attended by 3000 young people.
New more efficient digital processes are being introduced through our new website allowing residents to interact with the Council 24/7 for services such as Blue Badges. A new process was also introduced for housing rent, and a new garden waste service which was recently launched for Powys households.
Cllr Aled Davies, Deputy Leader of the Council and Cabinet Member with responsibility for Performance, said: "We are pleased with the improvements and successful activities in a number of key areas.
"Improvements at a time of considerable pressure on public service are difficult to achieve. Our task is to make sure the council maintains high standards and where possible improving performance for the benefit of the residents of Powys."