Shropshire man prosecuted for counterfeit tobacco offences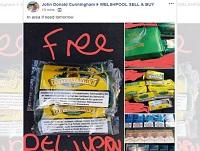 29 May 2019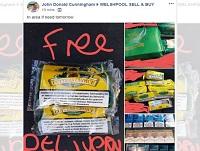 A Shropshire man has been given a 12-month community order after he was prosecuted by Powys County Council for selling counterfeit tobacco on social media that contained high levels of cadmium and traces of lead.
Donald John Cunningham of Stapleton Road, Shrewsbury was prosecuted as part of the council's trading standards 'Operation Date' to fight against the supply of illegal tobacco in the county.
Cunningham pleaded guilty to three offences under Trade Marks Act 1994 for offering and exposing for sale counterfeit tobacco. He also pleaded guilty to two offences for the tobacco not having adequate health warnings in English as required by The Tobacco and Related Products Regulation 2016.
At Llandrindod Wells Magistrates Court on Wednesday, May 22, magistrates heard that the defendant targeted customers in Powys via Facebook and delivered to order.
Intelligence gathered by trading standards officers indicated that Cunningham was a supplier of tobacco and was observed advertising tobacco for sale via Facebook on three occasions.
In June 2018, officers received further intelligence indicating that the defendant would be in the Powys area delivering tobacco to customers.
On 18 June 2018 and following liaison with Dyfed Powys Police, Cunningham's vehicle was stopped on the A470 in Llyswen.
A search of the vehicle found 80 50g pouches of tobacco, suspected to be counterfeit, which was seized along with £560 in cash, a sat nav, a dash cam and two mobile phones. The value of the items seized had a street value work £1,920.
Magistrates heard that samples of the tobacco were analysed all were found to be counterfeit. Two types were found to have a cadmium concentration five times more than in the genuine products and all pouches contained traces of lead.
Magistrates were also told that Cunningham was again observed on Facebook in July 2018 offering tobacco for sale and that Shropshire Trading Standards had also prosecuted him in December 2018 for similar offences dating back to 2017.
Magistrates imposed a 12-month community order with 15 rehabilitation activity requirement sessions and Cunningham was fined £100. He was also ordered to pay £2,822.50 costs and a £85 surcharge. The forfeiture and destruction of the tobacco was also ordered.
Cllr James Evans, Powys County Council's Cabinet Member for Trading Standards, said:
"Combating the supply of counterfeit and illegal tobacco is one of our ongoing priorities of our Trading Standards service. There are fears that the trade in illegal tobacco could be funding organised crime both here in Wales and throughout the United Kingdom.
"Illegal tobacco is a continuing problem in Powys and firm action is needed to deal with it. We want to send a message out that we will pursue action where there is evidence of this practice taking place on our streets."
Clive Jones, Powys County Council's Professional Lead for Trading Standards, Community Safety and Emergency Planning, said:
"The sale of cheap, illegal tobacco by rogue traders in shops, private homes and through social media is funding organised criminal gangs and damaging legitimate traders.
"There is also a financial fraud on the government and taxpayer and, therefore, it is right that the council should take action to prevent this sort of crime.
"It represents a major threat to the health of the nation greatly increasing the numbers of those at risk of developing smoking related conditions, which currently contribute to 5,388 deaths and 26,489 hospital admissions a year in Wales.
"It is a crime that threatens lives across Wales and resources must be directed towards helping to stamp it out."
The council's Trading Standards Service can be contacted on Brecon 01874 623420; Llandrindod Wells 01597 826032; Newtown 01686 617524. Alternatively email trading.standards@powys.gov.uk or visit www.powys.gov.uk/tradingstandards