Fly-tipping fine for Llanfyllin resident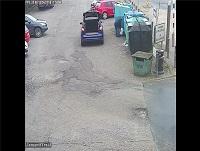 7 June 2019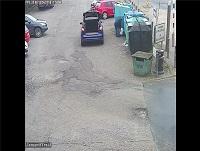 A Llanfyllin resident caught on CCTV dumping rubbish at a community recycling site has been fined £200 by the county council.
The fine was issued after the resident was caught on CCTV fly-tipping black bags of rubbish and farm plastics at the community recycling site located on the public car park in Llansantffraid-Ym-Mechain.
The resident was fined for depositing controlled waste on land, breaching Section 33 of the Environmental Protection Act 1990.
Cllr Phyl Davies, Cabinet Member for Recycling and Waste, said: "We want to make Powys a welcoming place for our residents and visitors and this starts by having a clean environment.
"The majority of residents and businesses already recycle and dispose of their waste in the correct way. However, there are those who blight our communities with their selfish actions by fly-tipping their waste.
"Community recycling sites are there for residents to recycle their waste in the containers provided. It is not acceptable to leave any waste by the containers as this is still fly-tipping and we will take action against offenders.
"We have been working in partnership with Fly-tipping Action Wales to trial mobile CCTV cameras around fly-tipping hotspots. This helps increase detection rates, provides some deterrence and re-assurance to communities blighted by this criminal and anti-social behaviour.
"We hope this will act as a warning to show that we will investigate such incidents and take robust enforcement against offenders."