Fly-tipping fine issued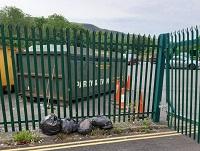 10 June 2019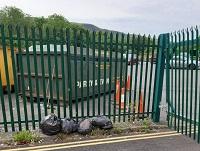 Dumping rubbish outside a household waste recycling centre has cost a Neath Port Talbot resident £200 after they were fined by Powys County Council.
The council's Waste Awareness and Enforcement Team issued the fine after the individual was caught on CCTV. They were caught fly-tipping black bags of domestic refuse outside the gates of the household waste recycling centre in Lower Cwmtwrch.
The resident was fined for depositing controlled waste on land, breaching Section 33 of the Environmental Protection Act 1990.
Since April, Neath Port Talbot residents have been able to use the centre in Lower Cwmtwrch as part of a collaborative agreement between both councils.
Cllr Phyl Davies, Cabinet Member for Recycling and Waste, said: "We want to make Powys a welcoming place for our residents and visitors and this starts by having a clean environment.
"Household waste recycling centres are there for residents to recycle and dispose of their waste in the correct way.
"On this occasion, there was a short queue of just a few cars waiting to go into the centre while staff were assisting visitors and directing traffic to maintain traffic flow. It is completely unacceptable to take the law into your own hands and fly-tip the rubbish outside the centre.
"This person's impatience and not want to wait for a few minutes has now cost them £200. All our centres are covered by CCTV and we will not hesitate to clamp down on such behaviour.
"We would encourage all visitors to our centres to be patient, especially during peak periods such as weekends, and pre-sort your waste and recycling before you visit to help keep the traffic flowing freely."