Fly-tipping fine given to Talgarth resident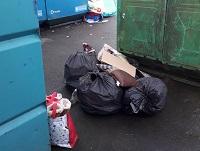 20 June 2019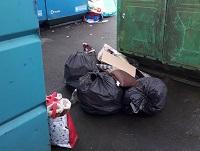 Giving a friend of a friend their household waste to get rid of has cost a Talgarth resident £150 after it was fly-tipped in the local community.
Powys County Council issued the fine after a successful investigation, which identified the source of the waste.
The council's Waste Awareness and Enforcement Team found four black bags of mixed household rubbish dumped by bottle banks at the community recycling site at Station Yard in Talgarth back in February 2019.
An investigation began after an examination of the fly-tip found personal correspondence linking the waste to a suspect.
Interviewed under caution, the suspect accepted that the household waste fly-tipped was theirs but denied personally fly-tipping it. They claimed they had given the waste to a friend of a friend to get rid of but they were unwilling to identify the culprit.
The suspect could not demonstrate that they had lawfully transferred their waste to a registered carrier, which is a criminal offence under the Environmental Protection Act 1990.
The suspect received a £300 fine, which they accepted. They paid £150 as an early repayment option is available if it is paid within 10 days.
Cllr Phyl Davies, Cabinet Member for Highways, Recycling and Assets, said:
"We have new powers to take enforcement action against households who use unauthorised waste carriers with fines an alternative to prosecution.
"Waste is tightly regulated to protect human health and the environment. We all have a legal duty of care to dispose of our waste professionally and you must only ever use a registered waste carrier.
"Please be wary of those advertising on social media or coming to your door offering cheap waste collections. This is really too good to be true and these people are just fly-tipping your rubbish. You must always check that they are a bone fide registered waste carrier."
For more information on the duty of care for households visit www.flytippingactionwales.org