Plastic waste not sent to Asia, council says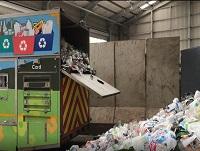 25 June 2019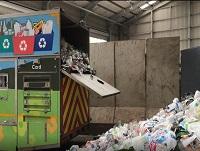 Plastic waste collected from the kerbside in Powys is not sent to Asia, the county council has reassured householders.
Powys County Council has issued the reassurance after a recent television documentary uncovered material that had originated in Wales in landfill sites in Malaysia.
The council collects recyclable materials and food waste from households on a weekly basis. All these materials, including plastic waste, are sent to processing facilities based in the UK.
Cllr Phyl Davies, Cabinet Member for Recycling and Waste, said: "Unfortunately, there is simply not enough processing capacity at UK facilities to handle all of the plastic waste produced in the UK without the need for export.
"However, we have a contract with a large UK-based recycling processor who are able to directly recycle most of the plastic waste we collect at their facilities here in the UK.
"Not all the plastic waste can be recycled and is rejected because it is contaminated or the quality is not good enough. Rejected plastic waste is either turned into solid recovered fuel which is used to power energy from waste facilities and a small portion of rejected material is landfilled.
"None of the kerbside plastic we collect is sent to Asia.
"When we collect plastics at the kerbside we only collect material that recycling processors actually want. This is why we stopped collecting plastic film several years back as it is very difficult to find a market for this material.
"We would like to thank residents for helping us to supply a quality product to the recycling industry."