Council to improve garden waste collection rounds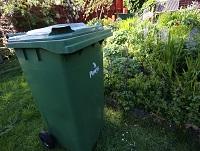 25 June 2019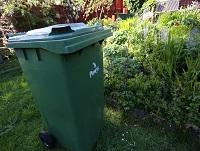 Garden waste collection days in Powys are set to change for some households over the next few weeks, the county council has announced.
Almost 7,000 households have signed up to Powys County Council's garden waste collection service since it started earlier this year.
Now three months into the service, the council has begun reviewing the collection rounds and looking to make them more efficient.
Households that will see their collection day change will be informed by letter at least a week before their next fortnightly collection.
Cllr Phyl Davies, Cabinet Member for Recycling and Waste, said: "Nearly 7,000 households have signed up to take advantage of our new service since it was introduced in April.
"Now it has been running for a few months, we're looking to improve the efficiency of the collection rounds for this service. This will take place over the next few weeks.
"This will mean that some households will see a change in their collection day, but we will write to any household to inform them of their new day.
"I want to thank those households who have signed up to our new convenient service, helping us to increase recycling and making a difference for our environment."
Households can still sign up to the garden waste collection service and if they do so before 30 June, they will be entered into a competition to win family tickets to the National Botanic Garden of Wales.
To enter, simply sign up to the service by visiting www.powys.gov.uk/gardenwaste or telephone 01597 827465 by the end of the month.
Residents already signed up to the new service will also be included in the competition.