Arts bursaries on offer from Powys County Council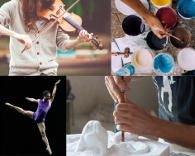 June 26th 2019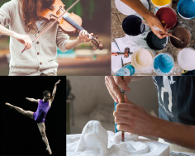 Artists, art students, musicians and other creative industry practitioners are being invited by Powys County Council to apply for bursaries to help with their professional development.
The Powys Arts Bursary scheme has been set up to help people within these sectors who live, study or work in Powys.
Councillor Rachel Powell is the county council's Cabinet Member with responsibility for the arts. She explained: "We have some legacy funding available from the Powys Arts Forum and we are making bursaries of up to £250 available to help support professional development with a focus on educational or career progression or artistic attainment."
Applications are invited from people aged 16 years old or above studying Art & Design, Media, Performing Arts or Music at A Level, from professionally trained, practicing artists or creative industry practitioners (e.g. film makers; writers; musicians; architects) or those working within arts organisations.
Cllr. Powell added: "The Powys Arts Bursary scheme is open to applications from July 2019 onwards and may be made at any time, although there is a finite amount of money within the scheme and awards will be issued on a first come first served basis."
The type of activity supported will include, not exclusively, training, attendance at Degree course interviews, help with exhibition costs, attendance at arts seminars, conferences, training courses or Summer Schools (e.g. National Youth Orchestra of Wales.) The scheme will not fund fees paid to educational establishments e.g. universities.
To request further information or to express interest in applying for a Powys Arts Bursary please contact Lucy Bevan, Arts & Culture Commissioning Officer at lucy.bevan@powys.gov.uk outlining the development opportunity you would be seeking support for.