Review of Sixth form provision in Powys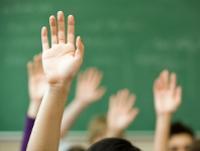 3 July 2019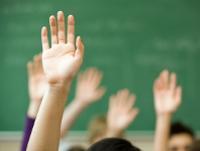 Recent analysis has highlighted the need to transform post 16 education in Powys. Change is vital if we are to continue to provide a high quality service capable of delivering wide-ranging opportunities for learners.
A review of the County's existing post 16 service has been carried out and a report outlining opportunities and options for change will be presented to the Learning and Skills Scrutiny Committee next week.
At the heart of this review is the need to provide 16-18 year olds education which will allow them to fulfil their own ambitions, moving on to Higher Education, apprenticeships and the wider world of work. These young people will provide the skill employers are seeking and will underpin the growth of employment opportunities and wealth in the local economy.
The survey of young people shows that the service is generally well-regarded providing high quality service for 16-18 year olds, but needs to respond to financial and other challenges.
Chief Executive, Dr Caroline Turner said;
"The Stage One review, which will be considered by the council's Learning and Skill Scrutiny Committee on Monday and by the Cabinet later in the month, sets out the challenges facing the Service. It recommends a range of short-term options that could be considered while longer-term solutions are developed.
"It recommends developing digital learning opportunities to broaden choice and reduce travel. It also recommends developing a new brand for post-16 education and launching a new marketing campaign aimed at retaining our young learners.
"The review acknowledges that more ambitious longer term solutions need to be developed to provide a critical mass and high quality sustainable post-16 provision in the County. We have already started that process undertaking a detailed engagement with our learns, the result of which form part of the decision making process.
"Any model will need to be considered carefully, with a detailed business case considering the cost-benefit implications and impact of any structural change. Any proposals will be fully discussed with all interested parties, with final plans taking into account the educational, financial and economic impact on learners, communities, the economy, environment and the Welsh language."