Possible extra care project for Welshpool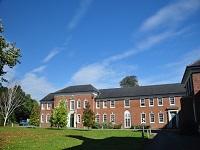 3 July 2019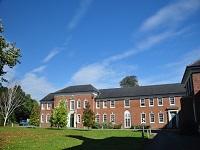 Exciting plans to invest more than £10m in Welshpool, creating much needed social care 'Extra Care' accommodation, will be considered by Powys County Council's Cabinet.
Extra Care housing is recognised as an excellent way of supporting people in their own communities, receiving the care that they may need without having to move into care - the County's first Extra Care scheme Llys Glan-Yr-Afon opened in Newtown in 2017.
Corporate Director of Social Services, Alison Bulman said; "A review of older people's accommodation in Powys has identified Welshpool as a priority area for the development of Extra Care. A gap analysis found that the town has significant demand for such a service with little or no facilities to meet the need.
"A report is scheduled to be considered by the County Council's Cabinet on the 9th of July 2019, regarding the potential of developing the Council's Neuadd Maldwyn in Welshpool."