Illegal tobacco warning issued after health problems reports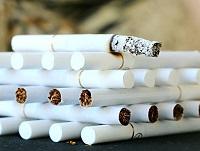 8 July 2019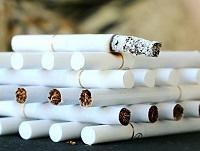 Members of the public who have purchased tobacco in north Powys but then suffered immediate health problems are being asked to report it to trading standards, the county council has urged.
Powys County Council's Trading Standards Service has received reports that people have fallen ill after purchasing tobacco products. The service is urging those who have suffered from any illnesses after purchasing tobacco, to seek medical attention straight away.
Clive Jones, the council's Professional Lead for Trading Standards, Community Safety and Emergency Planning, said:
"We have received intelligence that members of the public have experienced immediate health problems after purchasing, what we believe are, illegal tobacco products.
"These illegal products are often counterfeit and do pose a major health risk as they often contain high levels of heavy metals such as cadmium or in matters where illness follows smoking, are contaminated with high levels of mould.
"I would urge anyone who has recently purchased tobacco in the north of the county and immediately suffered illness to seek medical attention or advice
"We also want those members of the public who have suffered after purchasing these products, or family members/acquaintances to report it to our service. These reports will be treated anonymously.
"Combating the supply of counterfeit and illegal tobacco is one of our ongoing priorities of our service as it provides a threat to the economy of Powys as well as increasing the health risk for smokers. Please report by email to trading.standards@powys.gov.uk or by phone to 01597 826031."