Scam warning issued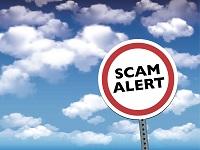 8 July 2019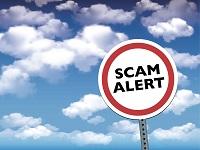 Residents in Powys are being warned of a telephone scam that has hit the county with the scammers claiming to be calling from the county council.
Powys County Council has issued the warning after a resident from Powys contacted the council after their telephone number had been targeted by scammers.
The scam involved the resident being cold called by a person claiming to be from Careline, a service offered by Powys County Council. The caller claimed that they could reduce the monthly payments paid for the Careline service before asking for their financial details. A payment was then immediately debited from the persons bank account without their knowledge.
Powys County Council will not cold call you to reduce these payments or to provide your bank details. We advise that you should NEVER give your personal or bank details to anyone unless you have confirmed their identity and to treat this type of call with extreme caution.
Residents are advised that if anyone claims to be from the council then that member of staff would be happy to provide their contact details so that they can be called back through our general enquiries number 01597 826000.
To reduce the risks of falling for cold call scams, residents and businesses are being advised to follow the tips below:
Be wary of unsolicited callers suggesting or implying that you are due money
Never provide your personal details or bank details
Don't take unsolicited calls when you are busy and can't give the salesman your full attention - if you want to talk, ask them to call back at a convenient time
Don't agree to something on the phone just to get rid of a persistent caller
If you're not clear about who you are speaking to, terminate the call.