Housing plans on show in Llanidloes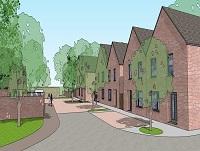 10 July 2019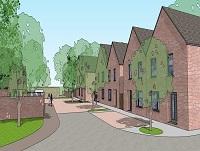 Residents living in Llanidloes will have an opportunity to see and discuss plans for a proposed housing development in the town.
Powys County Council's Housing Service will be at Chatwood, Longbridge Street in Llanidloes on Tuesday, July 16 to show their plans for the 22-unit scheme, which is planned for the town's former livestock market. The drop-in event will take place from 12-7pm.
A pre-planning consultation has now started for the proposed development, which will run for 28 days to allow interested parties to comment on plans before a planning application is submitted.
If planning permission is granted, the new homes will be managed by the council and allocated to applicants on the Common Housing Register.
Nina Davies, the council's Head of Housing and Community Development, said: "The council wants to produce good quality, sustainable and affordable homes that meet the needs of our communities. The council has made a commitment to develop 250 additional homes over the next five years.
"Our intention is to develop 22 affordable homes at the former livestock market in Llanidloes.
"This drop-in event will be important as it will allow us to gather the views of residents before we submit a planning application for consideration."
The pre-planning consultation will close on Friday, August 2. To view the pre-planning documents online visit https://www.asbriplanning.co.uk/statutory-pre-application-consultation/llanidloes/ which also gives details on how you can make representations on the proposed plans.