What is Extra Care and why does Powys need it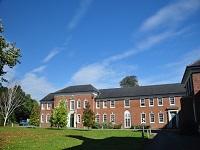 15 July 2019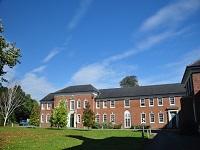 Plans for a new 'Extra Care' accommodation in Welshpool have sparked question about what is it and why does Powys need it.
The county already has an aging population and the numbers of people reaching advancing years the rising quicker here than anywhere else in Wales.
Projections for the next 20 years show the number of people aged 75 and over will grow as a share of the total population from 11% to 23%. The trend is great for residents but it does bring challenges for health and social care services.
Extra Care is one of the options that social care supports as an alternative to the more traditional forms of residential care or sheltered accommodation. It is not new but there is only one facility in Powys - Llys Glan-Yr-Afon in Newtown.
Corporate Director for Children and adults. Ali Bulman said; "Extra care delivers modern purpose built accommodation which has 24-hour care and support available on site to meet the needs and changing expectations of residents, allowing them to live as independently as possible in their own homes.
"Extra care housing can provide an alternative to residential care, nursing care and sheltered housing. It aims to provide 'a home for life' for many people even if their care needs change over time.
"It is different from the more traditional forms of residential care and sheltered housing allowing people live in their own home at the extra care site as they have their own self-contained home within their own front door
"It is about quality of life not just quality of care with 24-hour care services are located on site, couples and friends can stay together and there is a mix of people with differing levels of need.
"It is important that people are support to maintain their independence and extra care is a very effective way of doing it.
"Apartments usually consist of either one or two-bedrooms. All apartments have accessible bedrooms, sitting room, separate kitchen area and walk- in shower. They are likely to have communal spaces, community alarms, technology enabled care.
"They are purpose-built to allow residents to stay in their communities with appropriate support and facilities," she added.