Technology will be at the heart of the extra care scheme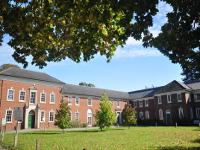 22 July 2019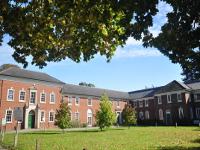 With Powys County Council having now agreed to develop extra care in Welshpool, thoughts will be turning to design and future proofing. One of the aspects that will play an important part of the design will be Technology Enabled Care (TEC).
Powys, working with the designers of ClwydAlyn Housing Association will aim to ensure that the new Extra Care scheme will benefit from digital technologies. These will enable residents to be as independent as possible without having to install additional new technologies, as it will be an embedded part of the building.
Corporate Director for Children and Adults, Ali Bulman said; "We intend making the best use of the latest technology to support residents to remain independent with our extra care plans for Welshpool. We have already the benefit of Wi-Fi enabled technology in other projects and plan to do the same in Welshpool.
"The buildings will benefit from strong and reliable Wi-Fi signal throughout and, if possible, throughout the grounds, allowing safe and convenient video door entry schemes for residents.
"Technology will provide telecare services including falls sensors linked to a support centre, meaning that support is available at any time of the day or night. Technological solutions are developing fast, so there will be a dedicated group considering new developments and ensuring that the scheme benefits from the latest health and care technologies."
"We are dedicated working with Powys Teaching Health Board exploring how simple medical queries can be dealt with using video conferencing. Tablet computers and video links already enable residents to stay in touch with distant relatives and have an important role to play in social care.
"Many older people are now familiar with digital technologies and we could provide a 'computer suite' in the building for day-to-day use or computer classes for those who want to know, the possibilities are vast."
"The scheme has a range of exciting possibilities for the future," she added.