Summer Book Challenge - for readers between ages 12 to 100 years!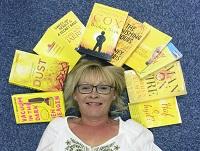 5 August 2019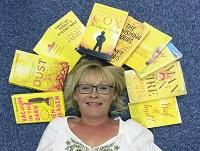 Libraries across Powys have launched a Summer Book Challenge, encouraging teenagers and adults from the ages of 12 to 100 to read.
The new challenge encourages adults and readers over the age of 12 to read up to three books between now and Saturday, September 14.
The books that need to be read as part of this challenge fall into three categories - an old favourite; read a book in a day; and read a book you've been meaning to read.
This challenge has prizes available for those who complete it successfully with names being into a prize draw. The lucky winners could win prizes that include a Sunday lunch for two at the Hotel Metropole in Llandrindod Wells or a £25 gift voucher.
Trish Thomas, the council's Reader Development Librarian, said: "The idea came about as a response to parents, guardians and over 12's who wanted to read books over the holiday period. Many parents wanted to read along with their children who had taken on the annual Summer Reading Challenge aimed at primary school children.
"As that had an age limit from 4 -11 years, we wanted to extend a separate one for over 12's to continue reading. We simply combined the age limit from 12yrs to 100 years and over.
"With under fours also having their own 'Book Crawl' - it underlines the importance libraries have in encouraging reading for everyone in Powys and for all ages. It's not only fun, it's good for you to do."
For more Information on The Summer Book Challenge (for ages 12's to 100ish) please contact your local library and pick up a Book Challenge 'book mark' and grab a book.