Tenant's survey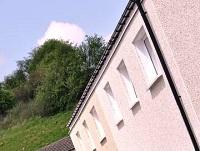 13 August 2019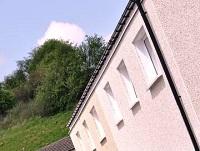 Powys council house tenants are satisfied with the overall level of services a survey has shown but the county council has pledged to do even better in the future.
Results of the independent tenant's satisfaction survey, which is carried out every two years, will be presented to the council's Economy, Residents, Communities and Governance Scrutiny Committee. It will then be considered by the Cabinet later in the year.
The survey was undertaken by Beaufort Research, Cardiff in April and included more than 700 interviews with tenants. It was followed by an in-house telephone survey of 128 tenants as part of a call-back exercise.
The survey showed:
65% overall satisfaction
77% satisfied with quality of the home
84% happy with neighbourhood as a place to live
71% felt rent provides value for money
65% felt service charge provides value for money
54% satisfied with repairs and maintenance
Cabinet Member for Housing and Community Services, Councillor James Evans said; "While the overall level of satisfaction is good, particularly with the quality of homes, neighbourhood and value for money, we feel we can do even better.
"The call-back work highlighted areas where we can improve and we have already started putting new processes in place that will strengthen areas highlighted as needing improvement. We will also be developing a full action plan to improve tenant satisfaction in future.
"We thank tenants for taking the time to get involved in the survey, it is only by listening to their views that we can improve our services," he added.
The survey results will be considered by the council's Economy, Residents, Communities and Governance Scrutiny Committee on August 20.