Leader responds to 'unhelpful' comments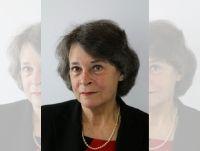 4 September 2019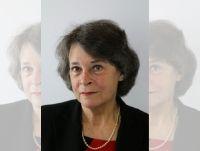 Comments by the Powys Welsh Lib Dem - Green Group about EU funding have been branded 'unhelpful and unnecessary' by the Leader of Powys County Council.
Cllr Rosemarie Harris has hit back at comments made by Cllr James Gibson-Watt, who suggested concerns raised by rural county council leaders in Wales over the loss of EU funding streams are 'far too little, far too late' and questioned what they had been doing for the last two years.
"Not only are the comments by Cllr Gibson-Watt extremely unhelpful, they do not reflect what has actually happened over the last two years," said Cllr Harris, who is also Joint Chair of the WLGA Rural Forum.
"As Joint Chair alongside the Leader of Gwynedd County Council, Cllr Dyfrig Siencyn, we initiated and have led discussions on behalf of all the rural authorities in Wales.
The loss of funding has been a key and constant subject for discussion at the forum and has been successfully used to coordinate our collection concerns over future arrangements.
"The future of rural funding was also specifically discussed when Cllr Dyfrig Siencyn, the Director of WLGA, Tim Peppin and I met with the Minister for Rural Affairs, Lesley Griffiths AM. This meeting, which was convened at my request, was used to express our real concerns about the future sustainable funding for farmers across Wales.
"It is disappointing to note the unnecessary personal criticism levelled at myself and the other rural council leaders at the critical stage of national debate on such important matters.
"All the Welsh rural council leaders have taken these discussions seriously and have worked hard to raise awareness of the potential loss of this funding would be to our rural communities. The comments by Cllr Gibson-Watt undermines this work but also calls into questions the integrity of all the Welsh rural council leaders."