Estyn inspection response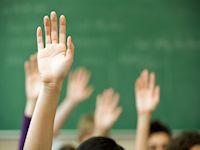 10 September 2019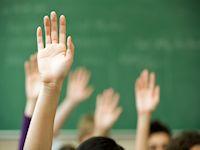 The findings of an Estyn inspection of Powys Education Authority will be used to strengthen the service and improve outcomes for the county's learners, the county council has pledged.
The report, published today (September 10), follows an inspection of the authority in July and contains recommendations for improvement in key areas.
Estyn state that pupils generally make sound progress over their time in statutory education. However, the report identifies clear areas for improvement.
Cllr Rosemarie Harris, Leader of Powys County Council, said: "We accept the findings of the inspection and have already started to implement improvements to address the recommendations set out in the findings.
"We thank inspectors for their work, the report will form the basis of an action plan that is being developed to address areas of weakness and improve our education service. We are committed to providing the best possible education service to support our schools to give our young learners the best possible start in their lives.
"The inspection has highlighted many strengths but we acknowledge there are areas where performance has not achieved the standards we aspire to and that the inspection has highlighted the areas that we need to improve.
"A great deal of work is already underway. We have a new leadership team in place who are already developing an action plan to address issues highlighted in the findings," she added.
Cllr Myfanwy Alexander, Cabinet Member for Learning and Welsh Language, said:
"We need to work more effectively with all our schools, our governing bodies and communities to sustain and improve performance and strengthen the education service to support our teachers in delivering excellence.
"We already have a number of very successful schools delivering excellent standards but know we have to do more to ensure that all our youngsters have the same opportunities throughout the county.
"Achieving excellence against a backdrop of severe budget pressures will not be easy but we are determined to do the very best for all our learners," she added.
Chief Executive Dr Caroline Turner, said: "We have a good team in place to deliver the improvements that are necessary, We will be working with schools, and drawing on the resources of ERW, to ensure that we are able to quickly address the findings of Estyn's report.
"We are committed to making the improvements that will enable the children and young people of Powys to achieve the education standards that will enable them to progress and succeed in life."
The Estyn report can be found at www.estyn.gov.wales