Free swimming sessions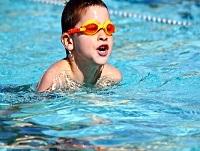 12 September 2019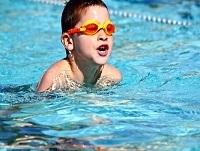 Changes to the Sport Wales free swimming initiative will be introduced as a result of reduced Welsh Government funding, Powys County Council has said.
A review of the initiative designed to target specific groups in future - young people and the over 60s - will reduce the overall budget and reconfigure the number of sessions available in county centres.
The independent review found the scheme, although increasing swimmer numbers, was no longer really fit for purpose with the number of young swimmers showing a significant decline in recent years. For people aged 60 or over, the review found that only about six per cent of the targeted demographic accessed the scheme.
As a result the Welsh Government has introduced changes, reducing the budget and focussing the scheme on young people and people over the age of 60 from areas of deprivation. It will make sure that people who traditionally might not have accessed the services have the chance to learn a new life skill, and start swimming more frequently.
Cllr Rachel Powell, Portfolio Holder for Young People and Culture has said; "The free swim offer will still be provided but not in its current format. Working alongside our partners, Freedom Leisure, the local authority will do all it can to ensure residents understand the changes.
"The new approach to identify groups whom would most benefit from the scheme, is welcomed. As the benefits of leisure and sport of any kind has significant wellbeing effects that create resilience for physical and mental health. We look forward to continuing to work in collaboration with Sport Wales and Public Health partners, to create opportunities in identifying and supporting those groups."
Please contact your local Freedom Leisure centre for more information about these changes to free swimming in Powys.