Cabinet resignations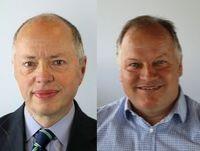 24 September 2019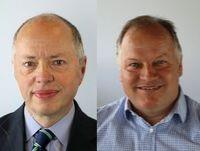 Councillor Martin Weale, Cabinet Member for Economy and Planning and Councillor Stephen Hayes, Cabinet Member for Adult Social Care, have announced they are stepping down from their cabinet roles.
Councillor Weale, who represents Llanbadarn Fawr, has been a member of the cabinet since May 2017, said he was stepping down with immediate effect. He is a member of the Independent Group.
Councillor Hayes, who represents Montgomery, has also been the Cabinet Member for Social Care since May 2017.
The Leader, Councillor Rosemarie Harris thanked Councillor Weale and Councillor Hayes for their contribution to the cabinet.
"I thank Martin and Stephen for their work and wish them well for the future.
"Their resignations give me an opportunity to review cabinet portfolio responsibilities as part of a business case to ensure we have the right balance for the council's operating structure," she said.
"I will make a further announcement within a few days. I have been considering expanding the cabinet for a while and I am preparing a business case to be considered by the Council's Democratic Services Committee. This will be to add an additional two members to the cabinet - one from the Independent Group and one from the Conservative group," she added.