Sixth form branding to change after local charity's concerns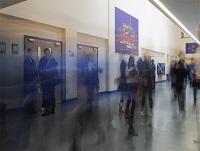 25 September 2019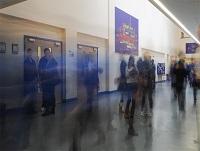 ​​​​​​A brand that was launched for sixth forms in Powys is to change after concerns were raised by a local charity, the county council has said.
Powys County Council launched its Dyfodol Powys / Future Powys as part of a wider marketing campaign to promote sixth form offer in the county.
However, the branding will now be changed to avoid confusion with local charity Dyfodol Powys Futures.
Chief Executive, Dr Caroline Turner, said: "Dyfodol Powys Futures contacted the council to highlight the potential confusion between the name of their charity and the new sixth form branding.
"It was certainly not the intention of the council to cause confusion between the charity and the sixth form promotion.
"I would like to thank Dyfodol Powys Futures for bringing this to our attention. We sincerely apologise to the charity and fully acknowledge their concerns regarding the similarity.
"Arrangements are underway to re-launch the brand for Powys sixth forms as Llwybrau Dysgu Powys Learning Pathways, which will provide greater clarity and distinction between the charity and the sixth form provision."