Library thanks and call for support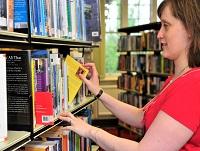 25 September 2019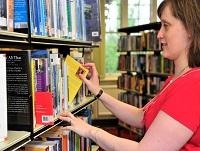 All library users, volunteers, town councils, Friends of library groups and residents who have given their views over the past six months regarding the future provision of library services are being thanked for their feedback and reminded that their views and support is needed to help to shape future provision.
Cllr Rachel Powell, Portfolio Holder for Children and Culture, said: "We are very grateful to everyone who took part in all of the consultation meetings or sent us their ideas online, by post or through the libraries. We had a tremendous response overall, and have been left in no doubt how much residents value their libraries for the wide range of services and support which are available.
"We will be considering further all of the views given, to prepare plans for the future and are in discussions with various interested parties to try and work on solutions for each of the branches so we can make the savings needed but continue to sustain the library service. Given the current economic situation for the council, there can be no doubt that the future will remain very challenging, and we will continue to need your help to provide valued services in partnership. If you have any further suggestions for your local library, or are able to provide sponsorship or practical help and support, please do not hesitate to get in touch with your local library."
The key findings from the report are that people value public libraries for a variety of reasons including:
access to free computers
book and video loans
story time sessions, coding clubs and the summer reading challenge activities for children
advice and information from the librarians who double up as council customer service officers.
In addition, libraries are seen as safe and social places for people to use and deemed important in supporting those who may be more vulnerable in society. Respondents also rated the volunteers who have been supporting the service and keeping libraries open for longer.
Ideas to save money or bring in money included hiring out space, running more community activities, selling library related products like reading glasses etc., seeking partnership funding and sponsorship deals with local companies etc. All ideas have been logged and will be considered on a branch-by-branch basis.