Literary festival line up revealed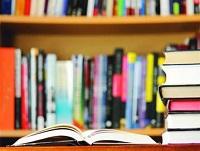 3 October 2019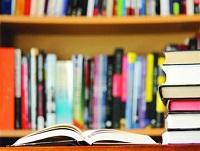 Over 20 authors and poets will descend on a mid-Powys town next month for a literary festival.
Local authors and poets will take part in the Knighton Community Literary Festival. The festival will have live music each morning as well as workshops and a range of stalls showcasing local artists and producers.
Free to enter, the festival runs from 30 October to 2 November 2019 at The Community Centre, Knighton.
Winner of The Observer 'Book of the Week' award, James O'Neilis set to present an insight into the boundaries between the Psychotherapist and patients.Hugh Purcell will be returning by popular demand talking about his book 'Love and War in Spain'.
Other authors include:
Peter Conradi
Judith Barrow
Tanvir Bush
Ali Ford
Carol Graham
Mel Bryan
Thirza Clout
Meg Cox
The Marches Poets
For more information and the full line up visit: www.powys.gov.uk/article/5026/Knighton-Literary-Festival or visit Knighton Library.