RIX Wiki Trial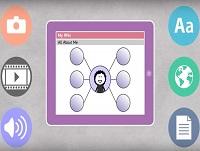 The council will be trialling RIX Wiki as part of its Additional Learning Needs (ALN) Transformation Programme.
A wiki is a simple, easy-to-build personal website that can be accessed using a PC, laptop, smartphone or tablet. They can be used to create multi-media person-centred plans that use pictures, words, video and sound to capture the voice, skills, aspirations and needs of the individual.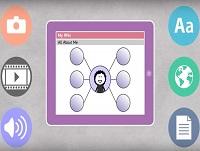 Wikis are seen as a very useful tool to supporting education, health and care planning for children and young people with additional learning needs.
The council sees Wikis as an important tool in helping it meet the requirements of the Additional Learning Needs and Education Tribunal (Wales) Act 2018, which states the importance of having the learner's views and feelings at the heart of the process of planning the support required to enable them to overcome barriers to learning and achieve their full potential.
Initially the trial will be limited to a small number of schools but will be widened if successful.
RIX Wiki has been developed by RIX Research and Media, an international research and development centre based at the University of East London. They explore and develop ways of using new technologies to transform the lives of people with learning disabilities.
To find out more about the RIX Wiki visit www.rixwiki.org
If you have any queries about the trial please email aln.transformation@powys.gov.uk