Powys County Council is feeling the squeeze!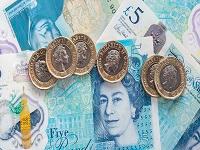 7 October 2019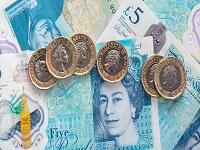 Continued pressure on public spending means that Powys County Council faces spending cuts of up to £13m next year if it is to set a balanced the budget - something that is required by law.
The council has already done a great deal in response, reducing spending by more than £100m in recent years through changes in service delivery, reductions in provision and shedding more than 1,800 jobs. It has also increased charges, including council tax by 9.5% this year alone, to generate more income.
But, far more needs to be done if it is to bridge the gap between available funding and the cost of service delivery and is asking the public for their views.
Council Leader, Councillor Rosemarie Harris explains: "We have seen our funding fall by 20 per cent over the past ten years as a result of austerity and changes to national spending priorities. This has come at a time when pressures, particularly within social care, are on the increase.
"Delivering services in a rural county like Powys also has a number of challenges. It is the most sparsely populated county in Wales but covers a quarter of the land mass. Providing key services like refuse collection, social care, street cleaning and education across the county is difficult and expensive.
"We are working hard to meet the challenge of smaller budgets, reshaping many of the 500+ services we manage and delivering them in innovative ways to limit the impact on residents. But, difficult choices remain ahead.
"Council services are your services and we want to find out what you think about how and where we should make these difficult choices and are launching our 'Big Squeeze' budget consultation exercise."
Deputy Leader and Cabinet Member for Finance, Councillor Aled Davies said: "We are genuinely being squeezed from all directions and have some difficult decisions to make early next year so as to set a balanced budget.
"The Budget Challenge, which is an online budget simulator exercised, has just opened and will run until midnight on Sunday November 3 to give residents a chance to express their opinions on service choices.
"Completing the exercise should take around 20 minutes to consider all the options and submit a budget, the choices that you will face are difficult but please do submit your budget even if you do not achieve the £13m target, as your views are important.
"The simulator sets out where we think we can make service changes and what impact this would have on residents. It's not an easy exercise but your responses will help us understand which of the suggested service changes might be achievable and those that are not acceptable."