Corporate Improvement Plan and Annual Report published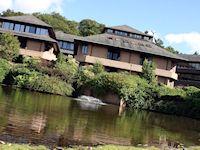 10 October 2019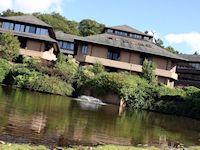 A report outlining Powys County Council's priorities as well as progress in the past financial year has been published.
The council has published its Vision 2025: Our Corporate Improvement Plan Update and Annual Report for 2019 following approval by full council today (October 10).
The report includes details of the council's performance during 2018-19. As well as an overview of the council's vision for the future of Powys, and the well-being objectives and transformation projects it will focus on to help make the vision a reality.
Cllr Rosemarie Harris, Leader of Powys County Council, said: "In 2018 my Cabinet and I presented our long-term aspirations for Powys - better known as Vision 2025: Our Corporate Improvement Plan. This was ambitious and set 40 outcomes that would make a real difference for Powys residents, communities and businesses. The report published this week updates everyone on what we have achieved so far, what difference we are making, and our plans for the future.
"We appreciate the report is thorough so in addition to the online document we have produced a series of animations looking at the different themes to make this more accessible."
Cllr Harris added: "Our Vision 2025 plans are ambitious. But we now have a new senior management structure in place and we believe by working together we can deliver a county we can all be proud of. I would like to thank everyone for their contribution to making changes and a new chapter now begins with renewed energy, passion and ideas to drive our plan forward."
To view the report and animations visit www.powys.gov.uk/Vision2025