Machynlleth business fined for waste offence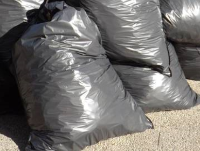 16 October 2019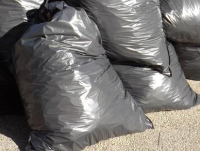 A Machynlleth business has been fined £300 for dumping commercial waste in black bags in the town.
Powys County Council, Waste Awareness and Enforcement officers carried out an investigation after receiving a complaint from street cleaners about commercial waste being dumped in black bags in the town.
A local business was served with a legal notice requiring them to provide documents showing they had a valid commercial waste and recycling service. The business was unable to account for disposal of waste from their activity and received a £300 penalty notice.
Cabinet Member for Environment, Councillor Heulwen Hulme said: "It is important to keep town centres clean and tidy to attract tourists and maintain a pleasant environment for residents and businesses.
"Most of our businesses understand they have a legal duty of care to dispose of their commercial waste properly and keep the evidence to prove it. Regrettably a minority do not but they run the risk of prosecution and a £300 fixed penalty.
For advice about commercial waste and recycling contact trade.waste@powys.gov.uk
Fixed penalty notices are used as an effective method of settle action with a court case.