Road Closure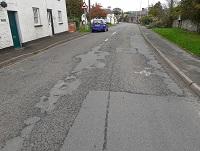 21 October 2019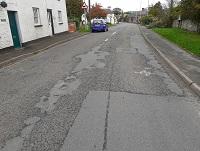 Motorist ware being reminded that a major road in south Powys will be closed next week for essential carriageway repairs.
A full closure of the A470 and A479 will be required through Llyswen and from 9:00am Monday 28th October 2019 to Friday evening 1st November 2019 for essential work.
A spokesperson for Powys County Council said: "A Welsh Government Trunk Road in Powys is being closed next week for essential works and despite every effort being made to minimise the closures we can expect considerable local disruption etc.
"The works are intensive and planned to maximise work in order to minimise the total road closure period and overall disruption. They will operate continuously through the closure period, resulting in a higher than usual level of noise and disruption.
"The trunk road agency has been working with Powys County Council Highways department regarding the work, including suitability of diversion route, to minimise disruption. Information signs are on site to warn motorists about of the closure dates and times.
"We apologise for the disruption and inconvenience to travelling public."