Estyn Post Inspection Action Plan update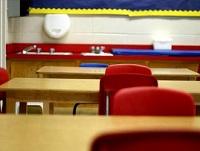 23 October 2019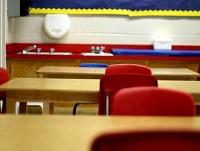 Work on a document that will inform improvements to education in the county has made good progress, Powys County Council has said.
The council has been working on its Post Inspection Action Plan to address Estyn recommendations following their inspection of the Education Authority back in July.
When completed, it will be the action plan that will detail how education in the county will be strengthened over the coming years.
An outline of the emerging key areas of work in the plan will be presented to the council's Learning and Skills Scrutiny Committee on Wednesday, October 30 with Estyn inspectors due to attend the meeting.
Cllr Phyl Davies, Cabinet Member for Education, said: "We have made a pledge to strengthen our education service and improve outcomes for our learners following the findings of Estyn's inspection that were published last month.
"We have been working hard on our Post Inspection Action Plan, which will address the recommendations that Estyn have given us.
"It is important that members of the council's Learning and Skills Scrutiny Committee consider the key areas of the Estyn inspection report and the emerging action plan. Our education partners including headteachers, governors and trade unions will have an opportunity over the coming weeks to contribute to the plan.
"Their feedback will be vital as we ensure that our action plan is robust and the actions identified address each of the Estyn recommendations.
"Our emerging actions will be further developed following next week's scrutiny committee through ongoing engagement with our education partners.
"The full plan will be discussed in detail with Estyn in late November. The outcome of those discussions will help us form a final Post Inspection Action Plan, which will then become the key document that will inform the improvements we need for education in Powys."