Local Development Plan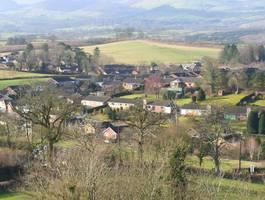 Public consultation on matters raised during the Powys LDP hearings will take place over a six week period starting in mid-September, the county council has said.
The county's new LDP has been the subject of public hearings since the end of March with the final session taking place on Friday (July 21).
Potential changes to the plan that were raised during the sessions - these are known as Matters Arising Changes (MACS) - must be published for public consultation and the Planning Inspector has agreed that will take place between September 19 and October 30.
Cabinet Member for Regeneration, Councillor Martin Weale said: "We have agreed with the Planning Inspector to provide information to the county's town and community councils and hold three public engagement sessions during the six week consultation period.
"All comments that are received from the consultation will be forwarded to the Inspector for her consideration and depending on the issues raised she will decide whether or not further hearings are necessary.
"We do not have dates or venues for the public engagement sessions at this stage, although it is likely that they will be in each shire, but we will publicise them as soon as details have been confirmed," he said.
The inspector has given a provisional date late January for her draft report subject to the outcome of the consultation, which will 'fact-checked' by the council and early February for the final report which will be reported to a meeting of the full Council.